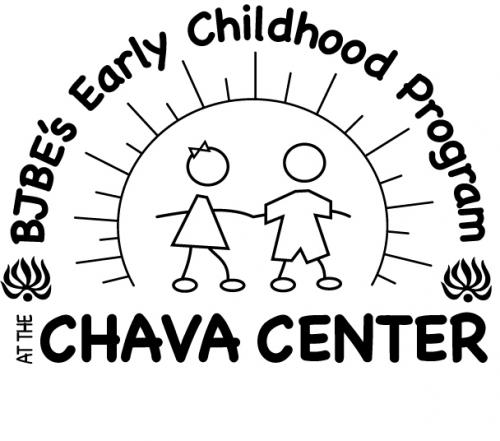 At Congregation BJBE in Deerfield, Illinois, we have adopted the Reggio Amelia approach to teaching and say that we are "Reggio Inspired." In a Reggio–inspired pre-school, children and teachers are partners in the learning process. The children help to create the curriculum in the classroom based on their curiosity and interests. We believe children are capable and creative individuals and truly value their thoughts and ideas. Each child is encouraged to develop socially, emotionally, cognitively and Jewishly at their own development level. In this approach, children gain a tremendous amount of self-confidence as their ideas and observations are validated within the Jewish early childhood/preschool classroom community.
Our mission at the
Chava Center

…

Foster a vibrant and innovative Jewish learning preschool community in Deerfiled where child-focused exploration, creativity and collaboration inspire our activities and our curriculum.

We do this by...
Providing a safe Jewish, nurturing preschool environment designed to facilitate social, emotional, physical, intellectual and Judaic growth and development.
Using a developmental approach that values the importance of play.
Laying the foundation for each child's lifelong skills as a learner, teaching them how to: Respect others, Channel their curiosity, Share and take responsibility & Question and explore
We cultivate a strong Jewish identity by…
Providing a developmental curriculum with an emphasis on Jewish values.
Observing and experiencing Jewish rituals, celebrations and customs allowing children to develop their own Jewish identity.
Encouraging family participation for Shabbat, Jewish holidays and other social programs.
Celebrating Shabbat each week with lighting candles and saying blessings with one of our clergy in our beautiful synagogue.
Come and grow with us at the Chava Center and join our Deerfield BJBE family...
An inspiring and nurturing environment for children age 12 months –5 years old.
Our program promotes Jewish values and education.
Parent/Tot
2 Year-Old (Drop-Off)
2 1/2 Year-Old
3 Year-Old
Jr. Kindergarten
Lunch & Enrichment to extend your child's day
Summer camp for 2 & 3 year-olds
For more information contact Early Childhood Director Karee Bilsky at kbilsky@bjbe.org or facebook.com/chavacenter.